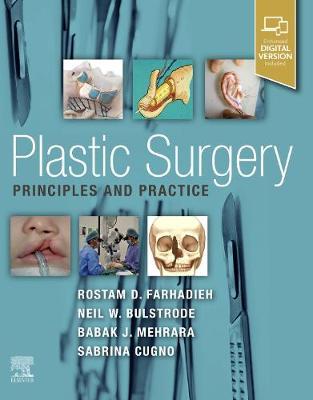 Rostam Farhadieh, Neil Bulstrode, Babak J. Mehrara, Sabrina Cugno
With detailed, expert guidance on each essential topic, Plastic Surgery: Principles and Practice offers single-volume convenience without sacrificing complete coverage of this multi-faceted field. Written by global leading authorities, it provides concise, easy-to-follow instruction with the clinical details and supportive data needed to achieve optimal patient outcomes.
Offers thorough coverage of facelift procedures, rhinoplasty, otoplasty and more, along with clinical pearls from masters in the field.
Features hundreds of high-quality images including anatomical line art, case photos, and procedural operative photos.
I Includes a superb selection of procedural videos of global experts performing key techniques within operating room and close-up clinical pearls.
An ideal resource for residents, fellows, and practitioners in plastic surgery, as well as those in otolaryngology, vascular surgery, and cosmetic dermatology.
Enhanced eBook version included with purchase. Your enhanced eBook allows you to access all of the text, figures, and references from the book on a variety of devices.

Download