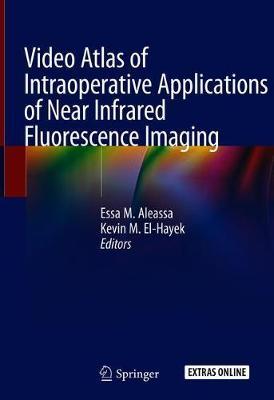 Essa M. Aleassa, Kevin M. El-Hayek
This book represents a head-to-toe guide for clinicians who are interested in applying real-time near infrared (NIR) imaging for their patients. Expert surgeons from around the globe share their experience with NIR imaging, most commonly performed using indocyanine green (ICG) fluorescence. The chapters are structured to include a brief background, indications for use, followed by a technical description of the procedure. Each chapter is also accompanied by video examples and detailed information about necessary equipment, drug dosing, and alternative techniques. A pitfalls section serves as a "lessons learned" segment to bookend each chapter. Authors represent a comprehensive list of surgical subspecialties ranging from neurosurgery to plastic surgery.
While it is not meant to serve as an exhaustive summary of ICG use in surgery, the goal is to highlight the successful use of this technology in a number of settings. As the technology and applications continue to expand, Video Atlas of Intraoperative Applications of Near Infrared Fluorescence Imaging serves as a foundation upon which to build.

Download