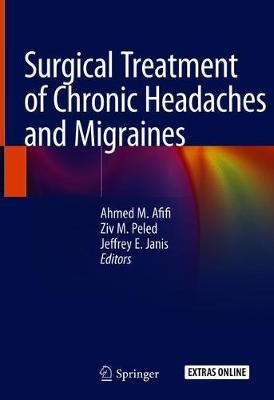 Ahmed M. Afifi, Ziv M. Peled, Jeffrey E. Janis
Since its serendipitous discovery, surgeons and physicians have continued to study and refine the surgical treatment of chronic headaches. This innovation has been a "disruptive" treatment challenging the classical methods of management for patients living with migraines. This comprehensive reference provides the starting point for many surgeons who are entering this field and also describes intricate and variable technical details, providing the reader with a basic knowledge while delving deeper into techniques honed through years of treatment experience.
Surgical Treatment of Chronic Headaches and Migraines is organized across 17 chapters and contributed to by a multidisciplinary wealth of practitioners in the fields of plastic surgery, neurology, pain medicine, and more. Topics examine the various types of headaches that may require surgical treatment and include postoperative care alongside minimally invasive interventions. The text is rounded out by a look towards the future in this field and further enhanced by high-quality videos, tables, and figures, making it a valuable reference for anyone looking to treat patients exhibiting the debilitating pain of chronic headaches and migraines.

Download