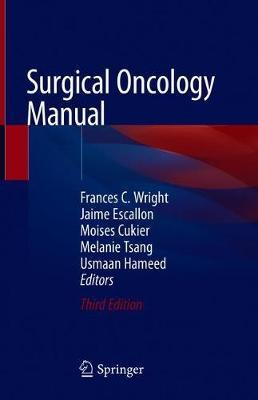 Frances C. Wright, Jaime M. Escallon, Moises Cukier, Melanie E. Tsang, Usmaan Hameed
This third edition manual provides a comprehensive, insightful, evidenced-based review of general surgical oncology and serves as a valuable resource for general surgeons in training, practicing general surgeons, and surgical oncologists. The volume describes a multidisciplinary approach that integrates clinical, radiologic, and pathologic data in formulating practical clinical management, and offers a practical approach to the most common situations when treating cancer patients. Each chapter focuses on an individual malignancy and describes the presentation of the malignancy, integrated management based on stage, landmark trials, and suggestions for who to discuss at multidisciplinary cancer conferences. Multiple tables in each chapter provide a concise yet comprehensive summary of the current status of the field. Clinical "pearls" or tips and tricks from high volume surgeons at the University of Toronto are also discussed.
The third edition of the Surgical Oncology Manual will serve as a critical resource for general surgeons in training and practicing surgeons dealing with this challenging field.

Download