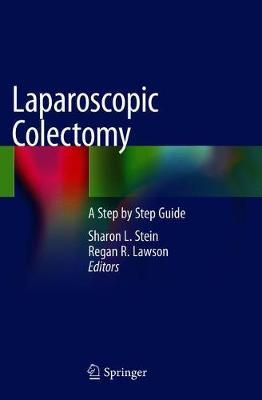 Sharon L. Stein, Regan R. Lawson
This book is designed specifically to help equip new surgeons with the anatomical and technical knowledge to supplement hands on experience in minimally invasive colon and rectal surgery. There are multiple colorectal surgeries which distinctly lend themselves to the use of the laparoscopic approach. To assist the junior surgeon who is embarking on a career in surgery, expert surgeons and educators in the field of colon and rectal surgery from around the country authored the chapters included in this book. Chapters describe key elements of each surgery, including the order of surgery, when and how the surgeon created tension, rotated the patient, and optimized flow of the surgery. Chapters also contain tips and pitfalls that are not always explicitly presented when describing a surgical approach in order to provide readers with a diverse toolkit. Each chapter is also full of new illustrations that show the direction of traction, the line of dissection, and the anatomy of the colon. The illustrations also present tools in a color-coded format to clearly distinguish between the surgeon's and the assistant's tools.
Laparoscopic Colectomy: A Step by Step Guide is a valuable resource to residents and junior attendings who wish to master laparoscopic colon and rectal surgery.

Download