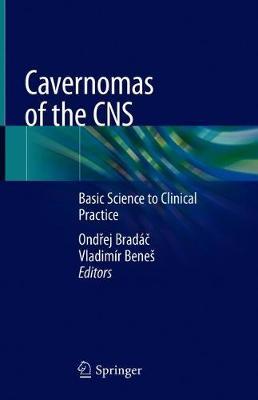 Ondrej Bradác, Vladimir Benes
This book presents a complete up-to date description of cavernoma disease together with its known biology, genetics and variable clinical presentation. It facilitates improved decision-making on surgical intervention by presenting different cases, highlighting the particular features of lesions such as anatomical location, eloquences of adjacent brain and type of presentation that are important when making decisions. In addition, the reader is brought up to speed with developments in the neuroimaging and active treatment techniques, especially surgical resection and radiosurgery. Finally, the natural history of the disease is taken into account and compared to the possible benefits of surgical treatment.
Cavernomas of the CNS: Basic Science to Clinical Practice provides a comprehensive overview from the fundamentals of this condition, to special patient groups such as children and pregnant women. Therefore, it is an indispensable resource for neurovascular surgeons, neurosurgical residents and neurologists.

Download