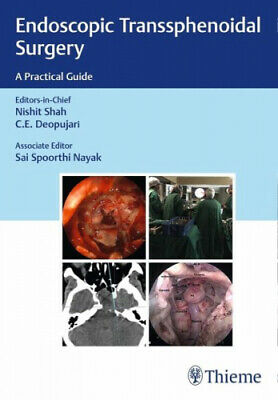 Nishit Shah, C. E. Deopujari
Endoscopic Transsphenoidal Surgery is aimed at helping young and budding ENT and neurosurgeons to grasp the fundamental concepts of the subject. This book acts as a quick reference guide and a lot of emphasis is given to the practical aspects ranging from anatomy, pre-operative preparation to surgical steps and decision making in skull base surgery. This book is written in a simple language to enhance readability and understanding.
Key features:
More than 250 high resolution and coloured intra-operative images showing surgery in an easy to understand step-by-step manner.
A separate chapter dedicated to instruments acting as a reference guide.
Interesting case reports describing the radiological findings, surgical management, and post-operative results.
Download