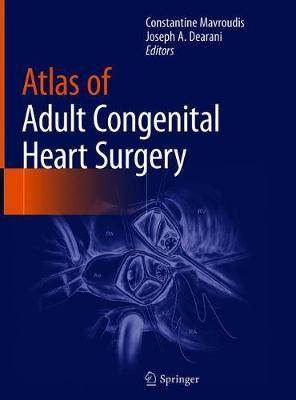 Constantine Mavroudis, Joseph A. Dearani
This atlas comprehensively covers surgical techniques for congenital heart surgery. As the population with congenital heart defects increases more and more operations will be required to treat the residual defects, new defects, and replacement strategies such as valve replacements. Chapters are devoted to specific conditions and feature detailed descriptions of how to perform a variety of appropriate reparative surgical techniques; involving complex anatomy, reoperative surgery, and unique techniques to this speciality, enabling the reader to develop a deep understanding of how to successfully resolve situations such as left ventricular outflow tract obstruction, anomalous pulmonary venous return, and anomalous origin of the coronary arteries.
Atlas of Adult Congenital Heart Surgery provides a foundational resource for practising and trainee cardiac surgeons, nurses, and healthcare associates seeking specialist training and insight to the resolution of congenital heart diseases in adults.

Download