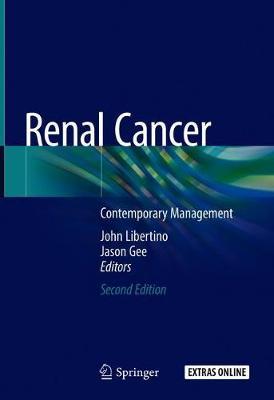 John A. Libertino, Jason R. Gee
This fully updated second edition provides a comprehensive, state of the art review of renal cancer, and will serve as a guide for urology residents, clinicians, surgeons, and researchers with an interest in renal cell carcinoma. The title reviews the latest information regarding epidemiology, clinical staging, molecular biology and genetics, hereditary syndromes, pathology, imaging, molecular imaging, interventional radiology, surgical advances, and the unified approach to surgery and systemic therapy of renal cell carcinoma. It also addresses the management of localized RCC, locally advanced disease, and advanced disease.
A valuable resource for physicians and researchers dealing with renal cancer, Renal Cancer: Contemporary Management, Second Edition provides a comprehensive summary of the field that will guide patient management and stimulate further clinical and basic science research efforts.

Download