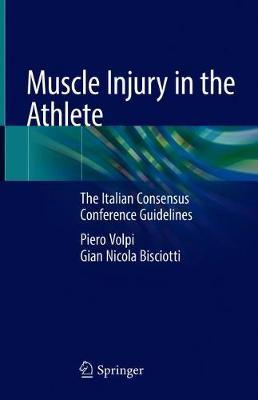 Piero Volpi, Gian Nicola Bisciotti
This volume provides a cutting-edge analysis concerning the biology and aetiology, classification, clinical assessment and conservative treatment of lower limb muscle injuries in athletes. Muscle injuries are the most common trauma both in team and individual sports and are responsible for most of the time lost both in training and in competition: in professional football (soccer), they account for 30% and in track and field for 48% of all injuries recorded. Despite the considerable interest in this topic among clinicians and researchers, there is still no consensus regarding the etiopathogenesis, classification, clinical examination and treatment of muscle lesions.
Based on the first Italian Consensus Conference on guidelines for the conservative treatment of lower limb muscle injuries in athletes, which was held in April 2017 at Humanitas Clinic Institute in Milan, Italy under the auspices of the Italian Society of Arthroscopy, this comprehensive book addresses the main issues concerning muscle injuries, from biology and pathobiology to clinical evaluation and different treatment option, including the most frequently used physio-kinesitherapy therapies. It also presents a consensus classification of muscle injuries closely linked to prognostic factors. Written by international experts with diverse medical backgrounds, this book offers comprehensive practical guidance for orthopedic surgeons, sports physicians, athletic trainers, physiotherapists, sports science students, and physiatrists.

Download