Mansoor Kassim; Nicola Maffulli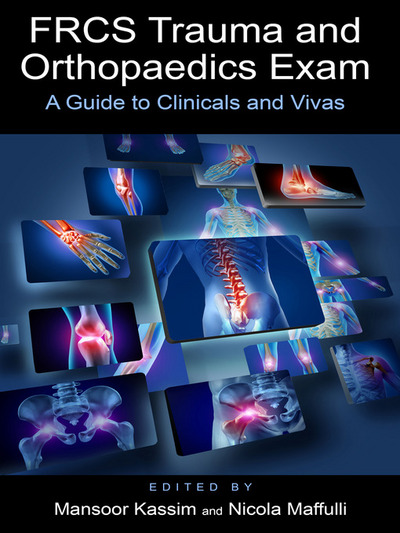 The exam to obtain the Fellowship of the Royal Colleges of Surgeons in Trauma and Orthopaedics (FRCS Tr and Orth) is a tough test of the knowledge of trainees close to the end of their trauma and orthopaedic training. It is considered a most difficult exam, where the candidates are tested on a wide range of orthopaedic problems. Routine reading from journal and textbooks, and accurate preparation in a clinical setting may not be enough to pass the examination.
There is very little guidance on the best way to proceed with vivas and clinicals, and confusion over what the best approach in answering vivas and clinical examination is. This book aims to help candidates to prepare for the exam as in a real exam scenario. The book contains common viva and clinical stations at be basis of the FRCS (Tr and Orth).

This item is Non-Returnable.
Download