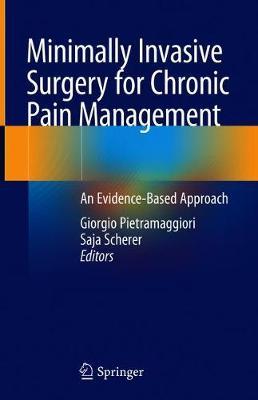 Giorgio Pietramaggiori, Saja Scherer
This book presents the essential steps involved in diagnosing and treating pain due to peripheral nerve injury and compression. In the first chapter, the relevant anatomy and diagnostic tools to identify peripheral-nerve-related issues are described. The main part of the book, however, deals with the surgical techniques to address specific types of peripheral nerve pain, e.g. neuroma, thoracic outlet or migraine. A step-by-step, practical approach is provided, including important aspects to consider both pre- and post-op. The procedures presented are minimally-invasive and maximally effective. Each chapter features detailed surgical illustrations and anatomical images.
Chronic pain control is a growing need and minimally invasive yet effective surgical techniques, combining the competences of neurosurgery, plastic surgery, orthopedics, general surgery, pain management and neurology are in high demand. The increasing demand on the part of patients suffering from neuropathic pain is to date not matched by adequate practical training in peripheral nerve surgery to control pain. The authors are experts in this discipline "from head to toe" and present a valuable guide that provides medical students and experienced clinicians alike with useful information for their daily practice.

Download